8th - Maitreya Buddha Statue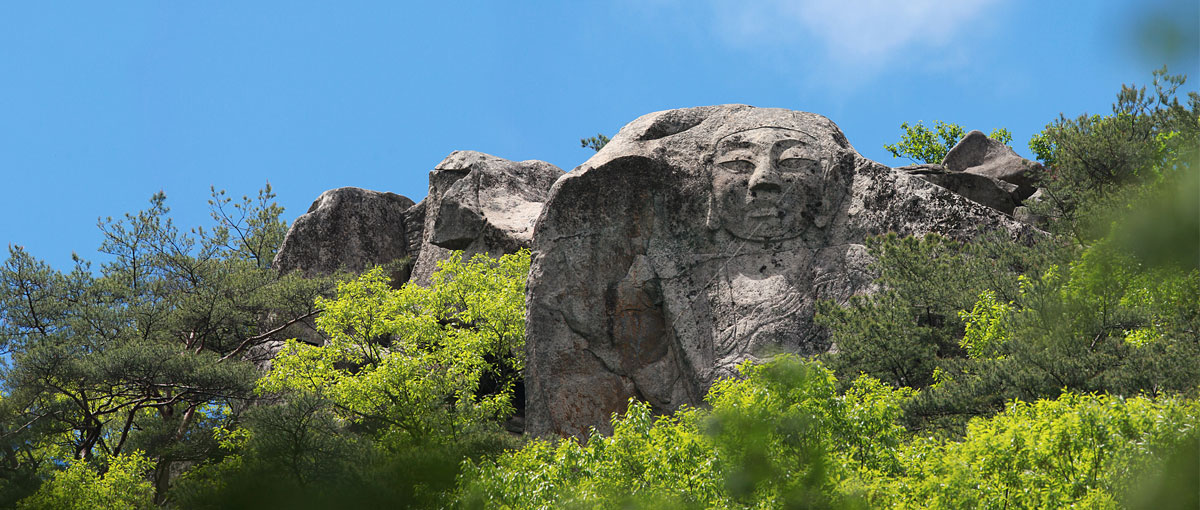 8 Scenic view of Wonju
Maitreya Buddha Statue on Mireuksan Mountain
Address

Yongam-ri, Gwirae-myeon, Wonju-si

Contact

Wonju Tourist Information Center
+82-33-733-1330
No entry allowed during the forest fire control period: February 1 to May 15 in spring/ November 1 to December 15 in autumn
Introduction
Mireuksan Mountain, which has a splendid view reminiscent of an oriental painting with gigantic rocks and old pine trees, is famous especially for Maitreya Buddha Statue, one of the Eight Sights of Wonju on its summit. Carved on precipitous rock of Miseukbong, this Maitreya Buddha has been known as a portrait of King Gyeongsun, the last ruler of Silla. Mireuksan Mountain does not have rough sides, but as there are many peaks and cliffs near the summit, hikers need to take reasonable precautions while hiking.
Tip.
Attractions around Miseuksan Mountain
Gyeongcheonmyo (Shrine for King Gyeongsun) : The shrine was restored in 2006 in the present location where King Gyeongsoon, the last ruler of Silla, stayed after the peaceful surrender of Silla to Goryeo, to honor his commitment to the people's well-being and cultural preservation.
Three-story Stone Pagoda in Jupo-ri : This is a three-story pagoda restored by recollecting stones that were scattered in a temple site known as the site of Hwangsansa Temple. As the pagoda was built using the remaining stones in the site, only the three-floor body of the pagoda is currently remaining without the foundation platform that had supported the entire pagoda. It is presumed to be a work from the Goryeo period.