Three-story Stone Pagoda at Geodonsa Temple Site(Treasure No. 750)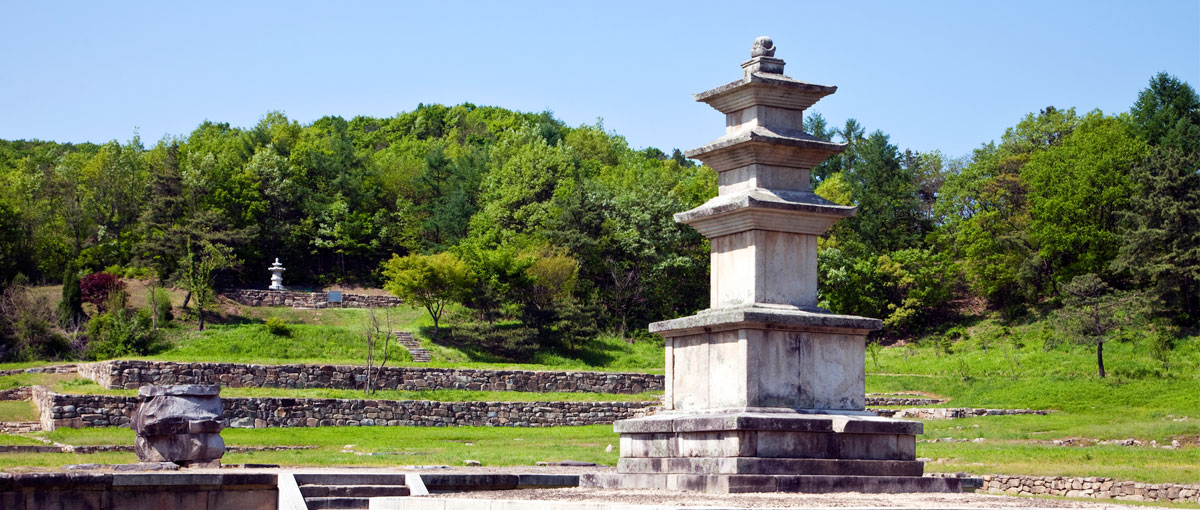 (Treasure no.750)
Three-story Stone Pagoda
at Geodonsa Temple Site
Detail
Classification

: Structure/ religious faith/ Buddhism/ pagoda

Unit/ extent

: 1 unit

Designation/ registration date

: December 27, 1983

Location

: 188 beonji, Jeongsan-ri, Buron-myeon, Wonju-si

Period

: Silla era

Owner (ownership group)

: State-owned

Manager (management group)

: Wonju City
The pagoda is standing in front of the site of Geumdang Hall at the Geodonsa Temple Site. It consists of a dual stylobate and a three-story main structure stacked on it.
The lower stylobate is engraved with a pillar pattern in each of four corners and the center, and the base, middle and top stones of the stylobate have four layers each. The upper stylobate is formed by erecting a long stone without any pattern in the north and south and combining a stone with a pillar pattern in the middle in the east and west. In this way, when viewed from the north and south, the thick stones laid in the east and west look like columns. The main structure of the pagoda is made up of one body stone and one cover stone for each floor. The cover stone with five-layered support is thick and its four corners of the sloping sides are curved. The eaves form a straight line but are lifted at the end, which tells that is a pagoda of the Unified Silla era. At top of the pagoda, only a square base that supports the uppermost ornaments remains, and the boju (ornaments in the shape of a lotus bud) was recently placed on it.
The pagoda is dated back to the 9th century given the dual stylobate, pillar patterns, five-layered support for cover stones, etc. There is also a baeryeseok (a stone placed in front of a pagoda to put incense during a prayer chant) nearby a well belonging to the local community within the temple site. It was originally next to the pagoda and relocated to the present location.