Zelkova in Daean-ri, Wonseong (Natural Monument No. 297)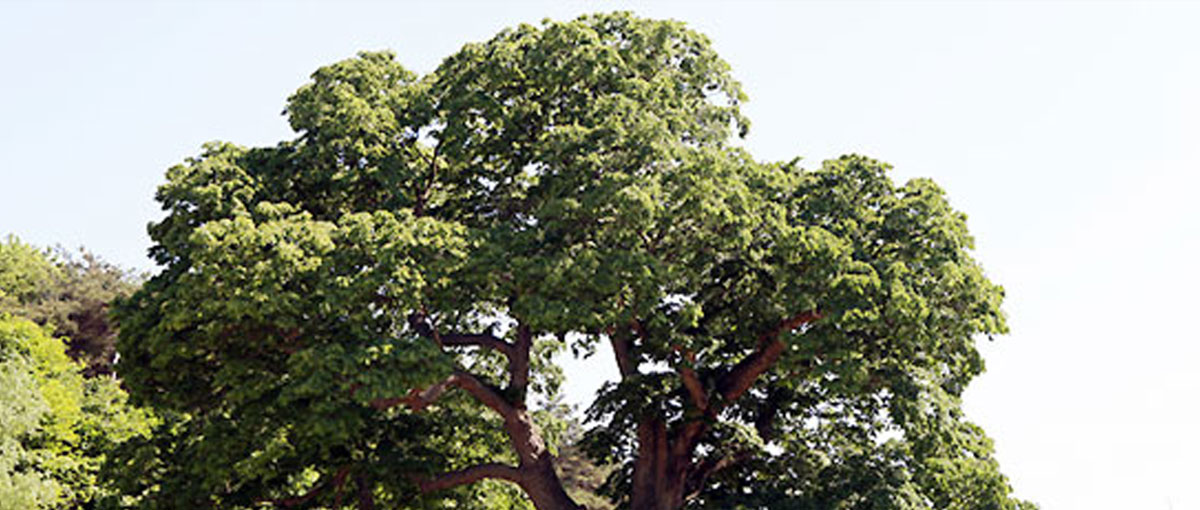 (Natural Monument No. 279)
Zelkova Tree in Daean-ri, Wonseong
Detail
Classification

: Natural heritage/ natural monument/ cultural and historical landmark/ life

Unit/ extent

: 1 tree

Designation/ registration date

: November 9, 1982

Location

: 42, Geumsan-gil, Heungeop-myeon, Wonju-si, Gangwon-do (and the other 2 lots)

Owner (ownership group)

: Ministry of Construction and Transportation and others

Manager (management group)

: Wonju City
Zelkova is native to warm regions of Korea, Japan, Taiwan, and China. As its branches grow in all directions, it has a round shape as a whole. Its flowers bloom in May, and its fruits have the form of a disk and ripen in October. In Korea, the tree has been used to build pavilions that serve as rest areas for its thick branches and trunk and long lifespan. It has also been protected as "dangsan" tree that believed to be a guardian deity of the village.
The zelkova tree in Daean-ri, Wonseong, which stands next to the entrance to the village, is estimated to be about 350 years old and is 24 meters high and 8.1 meters around. It looks solid, intact on the surface, but the bottom part of a branch cut at about 6 meters above the ground has rotten and formed a large hole. In addition, the area surrounding the hole was once damaged due to fire set by someone. In 1993, a surgery was performed on the burned area, which has now recovered its original state.
The zelkova tree, which has provided a rest area to the community and been taken care of by them for a long time, has been designated and protected as a natural monument for its high value as a cultural and biological material.