7th - Yongsomak Catholic Church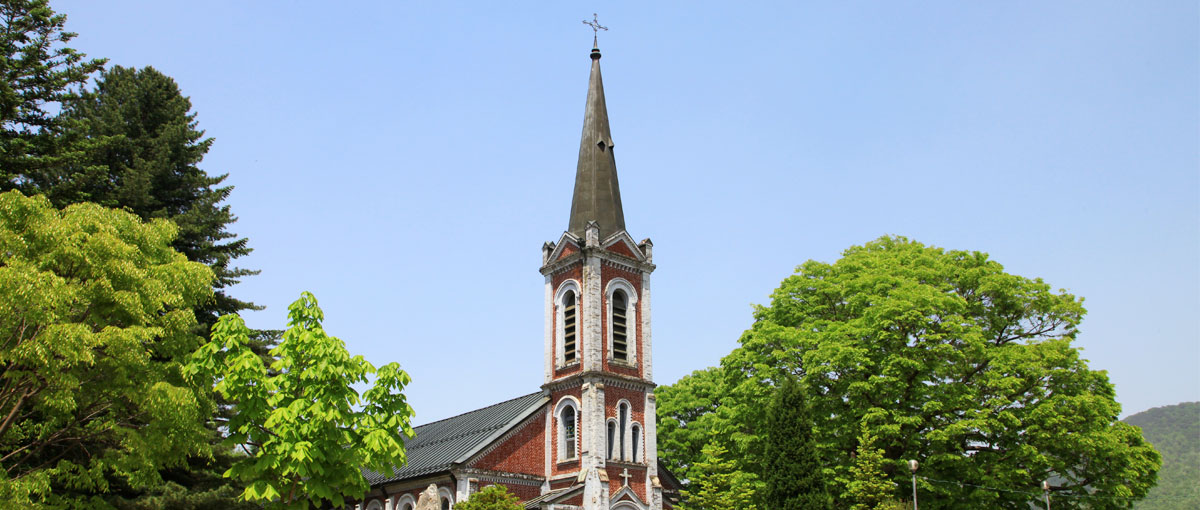 8 Scenic view of Wonju
Yongsomak Catholic Church
Address

1857, Guhaksan-ro, Sillim-myeon, Wonju-si

Contact

+82-33-763-4671
Introduction
Yongsomak Catholic Church is the third church to be established in Gangwon-do Province, and its compactly built brick building and towering spire accurately represent the architectural style for small catholic churches in the 1900s. Surrounded by tall zelkova trees, it has a peaceful ambience unique to old churches, well harmonized with the secluded village. The church is small and simple inside, but a sense of warmth from the old building make visitors want to stay longer. The church has been designated as Gangwon Provincial Tangible Cultural Property No. 106.
Tip.
History of Yongsomak Catholic Church
In 1866, when mass persecution of Catholics took place in Korea, the believers who escaped it and moved into the Yongsomak area first introduced Catholicism to the residents of Wonju. The early Catholics here initially worshiped at their thatched houses until this church was constructed in 1915. During the Korean War in 1950, the church suffered the hardship of being used as a storehouse by North Korean troops.
Sunday mass (Sun) - 10:00 (Mass for the people)
Weekday mass (Mon, Wed, Fri) - 06:00
Weekday mass (Tuesday, Thursday, Saturday) - 20:00