Traditional market
Street of Culture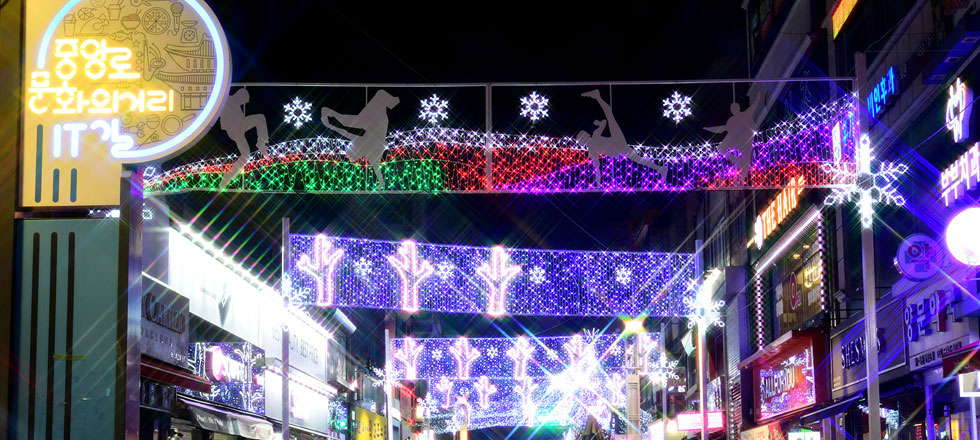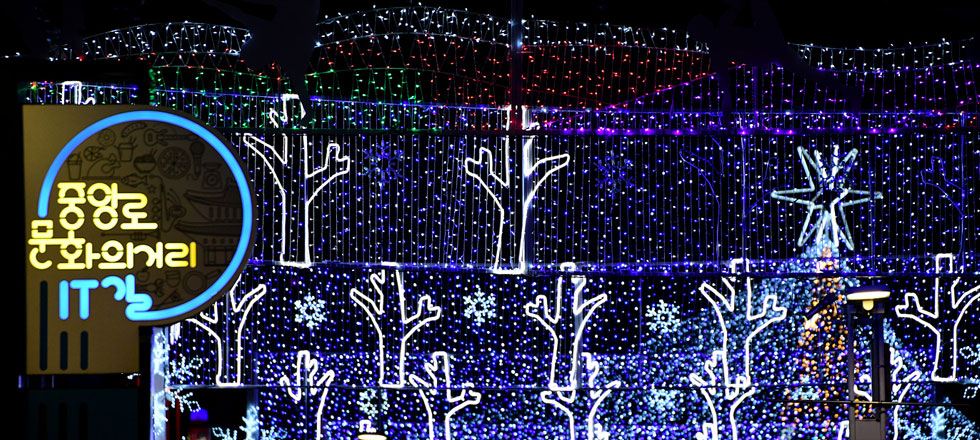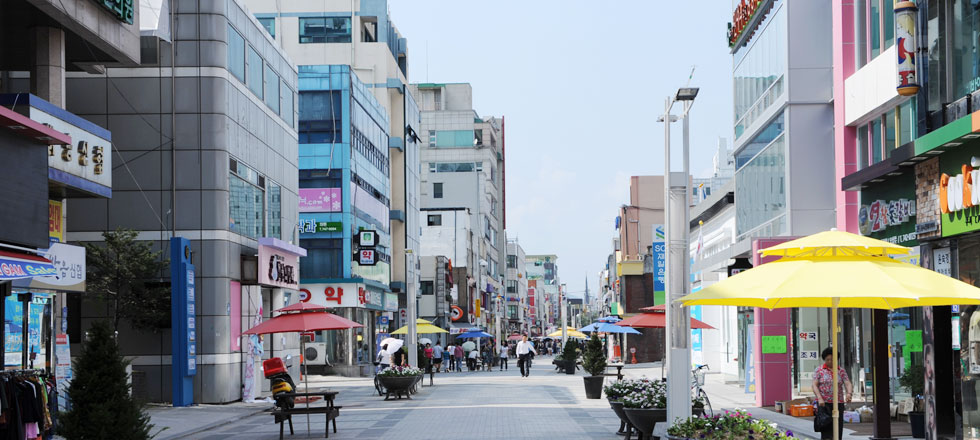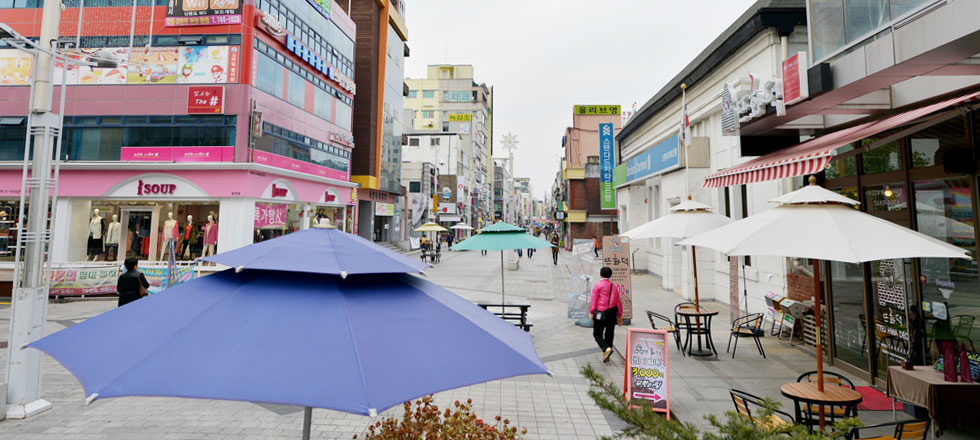 Address

: Jungang-dong, Wonju-si

By car

: Bugwon-ro - Turn right at Bonghak Intersection - Cheonseo-ro - Turn right in the direction of Underground Shopping Center Intersection and KBS Wonju Station - Gamyeong-gil - Jungang-ro Street of Culture

By public transportation

: Use city bus no. 2-1, 4, 4-1, 5, 7, 8, or 50.
Introduction
The section from Sigonggwan to the Tourist Hotel stretching over 350 meters on Jungang-ro was transformed into the current Street of Culture in order to promote the balanced development of the city and the improvement of the pedestrian environment, as well as provide citizens with opportunities to easily access cultural arts and revitalize the traditional commercial district. During the renovation work that involved the undergrounding of electrical power or telecommunications cables, road pavement and the installation of streetlights and bench facilities, the street turned into what it looks like today Jungang-ro Street of Culture, as the center of culture, arts and shopping in Wonju, functions as a new concept of space that provides citizens with a pedestrian-centered street environment.