5th - Ganhyeon Tourist Area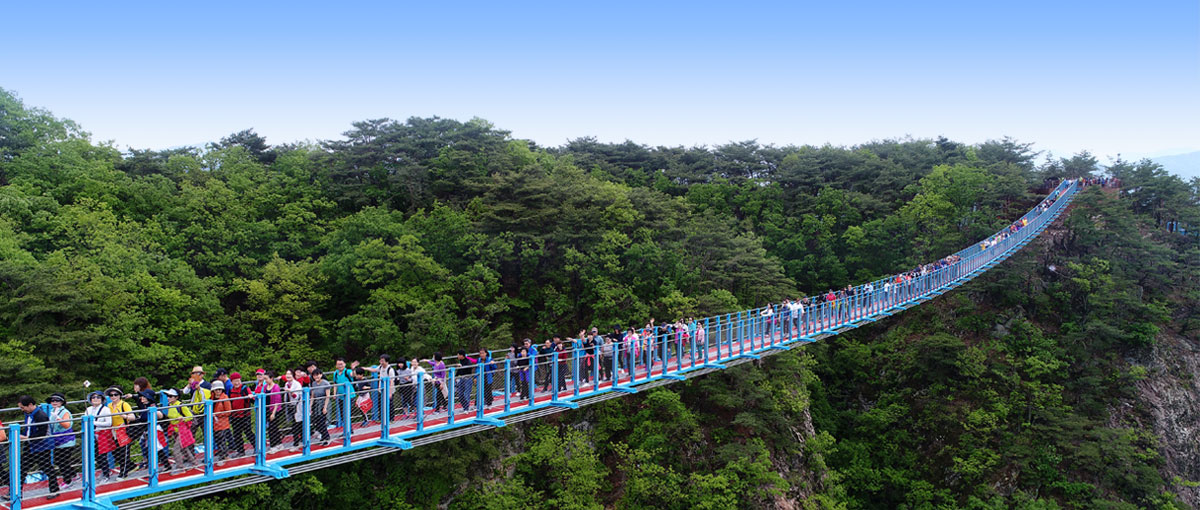 8 Scenic view of Wonju
Ganhyeon Tourist Area
Address

26, Sogeumsan-gil, Jijeong-myeon, Wonju-si

Contact

+82-33-731-4088
Introduction
This is a recreation area located in a canyon where two rivers join, and where a story about a scholar of the Joseon Dynasty (15th century) has been told; he was on his way to his hometown and was fascinated by the beautiful scenery of this place and stayed here for a while. The clear river water, vast white sandy beaches, large rocks and tall trees are in perfect harmony, and 40 to 50-meter-high rocky cliffs on both sides of the river surround the tourist area like walls, creating excellent views.
Operating hours: Entry until 22:00 when using the camping site.
Closed days: Open all year round
Fee: Camping site usage fee KRW 2,000 (only during the peak season from July to August) *Parking fee excluded
Facilities: Camping site, Waterside Park, Rock Climbing Park, Samsancheon Water Park, Sogeumsan Mountain, and Ganhyeonbong Trail
Samsancheon Water Park: It is a popular spot for swimming thanks to its white sandy beach, clear water and superb views. However, it is necessary to be careful when swimming as the flow rate and depth of the water change from time to time. (No cooking or fishing allowed)
ogeumsan Mountain hiking route (3.5 km): 2 hours 30 minutes for a round trip
Sogeumsan Mountain, famous for its magnificent views, is called "Little Geumgangsan Mountain." Equipped with hiking trails, the mountain attracts many hikers.
Ganhyeon Rock Climbing Park
The Ganhyeon Tourist Area has numerous rock climbing spots including Ganhyeonam Rock, Sumeunbyeok Cliff, and Haneulbyeok Cliff. With various routes from beginner to advanced routes, the park is visited by many people including rock-climbing enthusiasts.