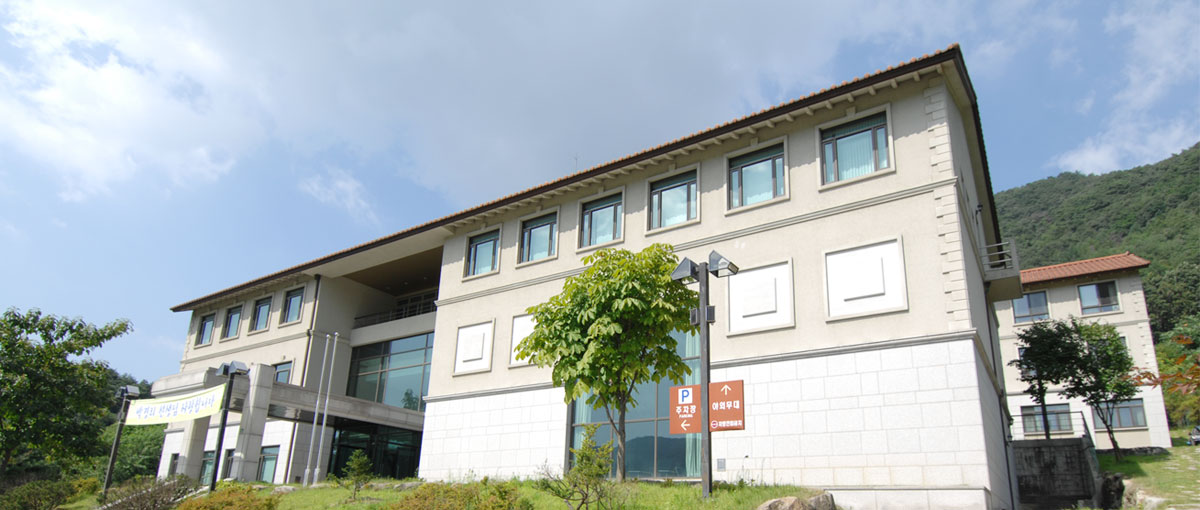 Cultural Facilities
Toji Cultural Center
Address

79, Maejihoechon-gil, Heungeop-myeon, Wonju-si, Gangwon-do

Contact

+82-33-762-1382
The Toji Cultural Center hosts the Park Kyongni Literary Festival every year to award the Park Kyongni Literary Awards, along with a national youth writing contest. It also provides creative spaces to writers in part of its efforts to preserve Park's literary spirit and foster future writers by helping them grow and fulfill their dreams. It is also a place where heated discussions are made not only on literature, but also on various issues in different areas such as politics and economy.
Facility information
Creative space

The museum rents exclusive space designed to help writers concentrate on their creative activities (1 room per person), and artists who need more separate creative space can be provided with a workshop.
Fee: KRW 50,000 per day

Accommodations

Writers, artists and scholars can use the accommodations provided by the museum.
Fee : KRW 80,000 per day (based on 4 people, KRW 10,000 per additional 1 person)
tip. Park Kyongni Literary Festival
This is a literary festival organized by the Toji Cultural Foundation and Wonju City to celebrate Park Kyongni's literary achievements and her respect for life in autumn, the season of reading, under the motto of "All creators are dreamers".
Period : hroughout October every year
Venues : Toji Cultural Center, Park Kyongni Literary Park and Baegun Art Hall
Program

Park Kyongni Literary Awards presentation ceremony, Literature Forum, National Writing Contest for the Youth, Walking along the forest trail in Hoechon with the writer, reading of Park Kyongni's works, musicals, and concerts.