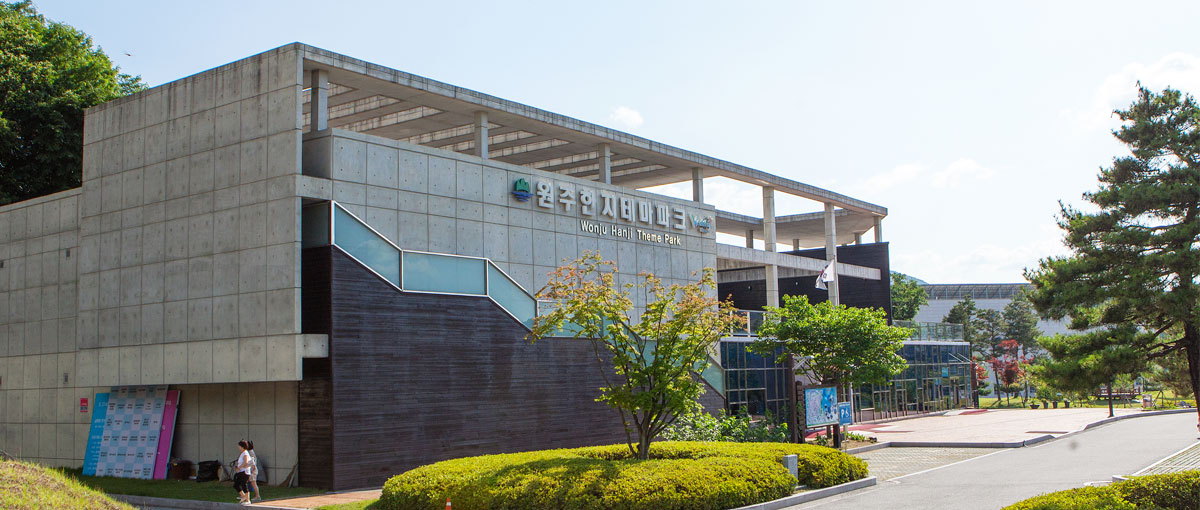 Cultural Facilities
Hanji Theme park
Address

151, Hanjigongwon-gil, Wonju-si, Gangwon-do

Contact

+82-33-734-4739
The Wonju Hanji Theme Park is a compound cultural space where visitors can learn and experience traditional Korean printing methods and hanji, which is traditional Korean paper made by hand-processing the bark of mulberry trees (Broussonetia kazinoki). In this theme park, visitors can directly experience the historical value of hanji and the wisdom of ancient Koreans who used hanji in various areas of their daily lives.
Facility information
Operating hours : 09:00-18:00
Closed on : Mondays, January 1, Seol Day, and Chuseok Day
Admission fee : KRW 2,000 for adults/ KRW 1,000 for children
Facilities : Hanji History Hall, Hanji Video Room, Hanji Craft Experience Hall, Souvenir Shop, Special Exhibition Hall, Seminar Room, Outdoor Performance Hall, etc.
Photography is prohibited inside the museum.
History of Wonju's hanji
Wonju has been known as the origin of hanji since ancient times; Sejong Sillok Jiriji (Geography Section of the Annals of King Sejong), which was published in the Joseon era, also mentions mulberry trees (Broussonetia kazinoki), the main ingredient of hanji, as a specialty of Wonju. While the city's traditional hanji manufacturing faced a crisis due to the import of Western paper that can be mass-produced, through the endless efforts of the local hanji craftsmen, the durability of hanji for over 700 years was certified domestically and then internationally by the ISO2001 system in 2002.
Experience program (fee from KRW 2,000 to 15,000)
Experiential programs to make a variety of objects such as necklaces, pencil cases, hand mirrors, jewelry boxes, and paper dolls using hanji are available in the park.